Why Choose HPE
Record-breaking Efficiency
When it comes to new infrastructure, efficiency should be at the top of your priority list.
We provide the world's most energy-efficient tower servers, which provide more performance at lower costs and with less energy use. Furthermore, our rack servers consistently outperform competitors, with up to 20% higher performance for a 19% lower cost.
The World's Most Secure Mainstream Server
HPE incorporates security into every layer of the technology we offer. But that's not all. There's also daily runtime firmware verification, secure boot, and single-click server recovery.
In addition to software-level security, the HPE Silicon Root of Trust embeds firmware security in the silicon we use to manufacture our servers, ensuring that you're working with the world's most secure server setup.
Self-monitoring Through AI Analytics
HPE InfoSight is the key to eliminating guessing in server management. It gives you a clear, exact picture of your infrastructure, giving you the data you need to make a significant difference in your company.
HPE InfoSight delivers self-monitoring capabilities to your servers, powered by AI and machine learning, so you can make incremental adjustments to guarantee your infrastructure is running at its best.
When You Buy An Hpe Server, You Get Hpe Infosight Totally Free
No cost. No risk. Just tailored intelligence from the industry's first and only AI recommendation engine, absolutely free. What better reason is there?
To learn more about HPE servers with HPE InfoSight, visit the webpage. Or, if you'd like to talk to one of our experts about how your business would benefit from the leading combinations of servers and intelligence, just get in touch.Infome is an Authorized partner of HP and also the leading supplier of HP servers in Dubai, Abu Dhabi, UAE. Buy Now at best Price
Why Choose Dell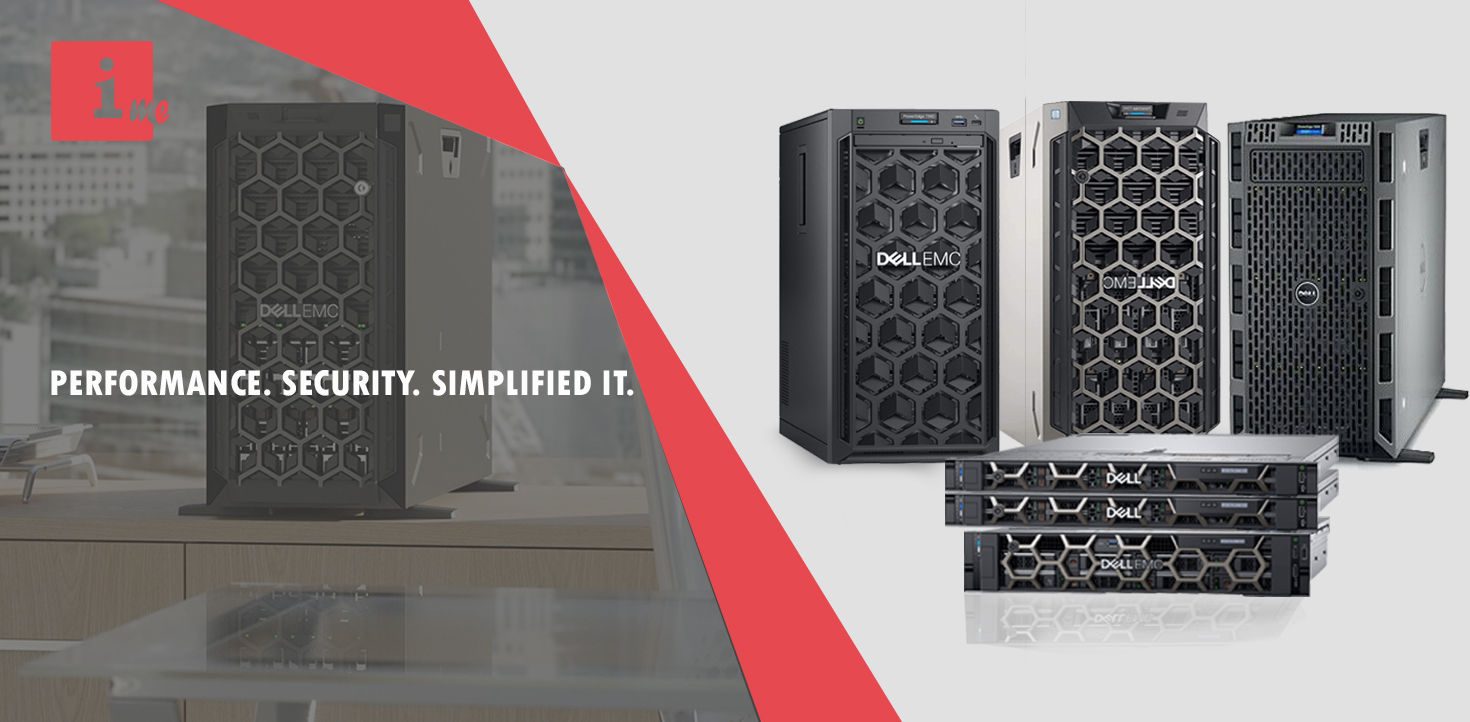 Comprehensive solutions from a trusted partner
With a portfolio that supports a variety of workloads and business objectives, PowerEdge servers help enterprises meet the demands of digital transformation. Every PowerEdge server is supported by Dell EMC OpenManage solutions, which provide automation and intelligent infrastructure management so that your team can focus on high-value strategic activities rather than routine maintenance.
Starting with the silicon design and continuing through the system's lifecycle, from manufacture to supply chain to retirement – all from a single, trusted vendor – PowerEdge servers are constructed with a cyber-resilient architecture.
Providing a powerful compute engine while balancing cost constraints
The PowerEdge R650xs and R750xs expand on Dell Technologies' strengths in a new way. We built these servers with a customer-driven feature set optimization in mind, so businesses can get the most out of their scale-out, software-defined infrastructures. Customers can choose value-optimized platforms like the R650xs (dual-socket, 1U) and R750xs (dual-socket, 2U) that are ideal for cloud-scale, general-purpose settings that don't require GPUs. They offer:
Up to 32 cores per socket, with PCIe 4.0
Support for SAS, SATA, SSDs or NVMe drives
These servers provide companies with a unique way to maximize value without compromising performance, thanks to an optimum selection of CPU, I/O, and storage capabilities for clients' increasing data centers.
Purpose-built for edge and telecom
The PowerEdge XR11 and XR12 servers leverage all of Dell EMC's server architecture advantages in a new direction. These servers are designed for demanding settings at the edge and are ruggedized and built with distinctly shallow form factors. The NEBS and MIL-STD compatible XR11 (single socket, 1U) and XR12 (single socket, 2U) servers are excellent for telco, military, retail, restaurant, and other edge requirements. These servers feature 16in/400mm deep chassis and include the following features:
A wide range of processor speeds
Optane Persistent Memory 200 support
Up to 2 GPUs
SAS, SATA and NVMe drives
Reverse mounting and airflow
The XR11 and XR12 lower the risk of server failure in difficult settings and work in tight spaces without sacrificing important capabilities or performance. These are the servers for you if you need servers that can withstand heat, cold, dust, vibrations, and shocks while having a reinforced chassis and a small footprint. Infome is an Authorized partner of Dell and also the leading supplier of Dell servers in dubai, Abu dhabi, UAE, and Middle East. Buy Now at best Price

Why Choose Lenovo
In-House Production, Low Costs, and Better QC Help Businesses Compete
When Lenovo acquired IBM's server division, business development executive Les Roach and his colleagues came over to Lenovo. One of the most difficult challenges Les encountered at IBM was the idea that IBM's servers were too expensive for certain sorts of customers. To some extent, this was the case. When the company switched to Lenovo, however, there was an immediate cost difference.
"My cost to create a server reduced dramatically the day we started at Lenovo," Les stated. A lot of factors contributed to the fall in costs. Part of it stemmed from not having to pay the soft expenses that come with working for a behemoth like IBM. However, the biggest impact was a result of how Lenovo approaches the build process.
Redesign of Entire Server Portfolio With Offerings for Any Price Book
Les and his team are looking forward to the summer introduction of their newly overhauled server portfolio. Lenovo had a historical server business with ThinkServer when the server business was shifted from IBM, but the company has yet to break into the enterprise market. With the acquisition of System X, Lenovo now had two product lines: one aimed at small businesses and the other for enterprise customers.
This summer's debut, according to Les, will combine the two. "We're going to revamp our entire server portfolio from the ground up," he stated. "You'll see all new models, form factors, and branding, as well as some denser offers." It won't be a ThinkServer or a System X. It'll have a new look and feel but keep the base-level engineering."
Software-Defined Technologies Help Hosts Diversify Their Business
Lenovo is also concentrating on software-defined technologies. Les discovered that many hosts are wanting to diversify their enterprises after speaking with industry leaders. Lenovo's software-defined solutions, according to Les, are a suitable fit for enterprises looking to offer managed services or expand into new areas.
"Under the StorSelect brand label, we recently unveiled a range of items," he stated. "Basically, we used our 3650 server to build appliance versions of several software-defined storage solutions. You can choose the software-defined storage that best fits your workload requirements, and the hardware is consistent across the portfolio." Infome is an Authorized partner of Lenovo and also the leading supplier of Lenovo servers in dubai, Abu dhabi, UAE. Buy Now at best Price