Electronic Article Surveillance (EAS)
If a shoplifter removes a product while the security tag is still on and walks past the exit gates' electronic sensors, the retailer who uses security tags on their merchandise might trigger an alert. A wide range of EAS instruments are available, including tags, labels, antennas, spider tags, and others. They employ metal detectors, sensors, radio frequency, and electromagnetic technology to prevent theft. The greatest ones are the ones that cause the fewest false alarms!
Sensormatic Antitheft Protection
You may safeguard your assets with the aid of our state-of-the-art Electronic Article Surveillance (EAS) systems and sensors, designed to satisfy a variety of merchants' product offerings, shop layouts, environments, and business objectives.
The foundation of EAS systems is reliable anti-shoplifting technology.
Our line of Sensormatic detection systems uses reliable anti-shoplifting technology and comes in a range of installation options to assist keep merchandise secure. Sensormatic detection systems offer obvious or covert coverage and available in a variety of styles to complement your store's aesthetic to help you select the best anti-theft solution for your business. Alternatives to sensormatic detection systems are also available. These technologies can assist the supply chain reintegrate intelligence to improve customer happiness, retail effectiveness, and product availability.
Pedestal SystemsSensormatic detection and protection are readily accessible for a variety of demands in terms of egress, aesthetics, and law.
Concealed SystemsExamples of hidden security include sensormatic recessed systems and wall- or doorframe-mounted antennas.
Sensormatic detachers and deactivators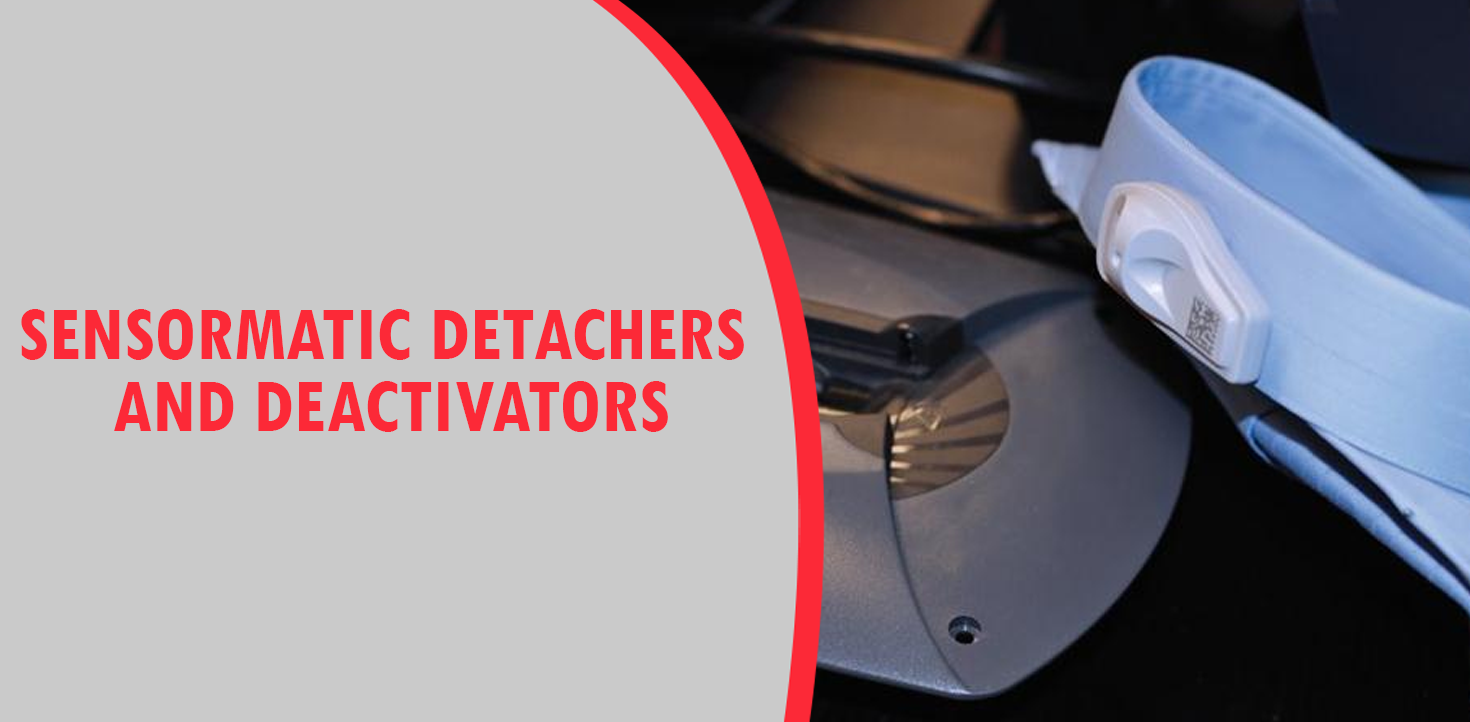 Sensormatic detachers and deactivators quickly and successfully remove hard tags from protected objects or deactivate labels at the point of sale (POS). We provide an unmatched assortment of durable Sensormatic deactivators with various installation choices and features, including manual and motorised detachers in sizes to accommodate everything from the tiniest checkout stands to the largest DIY store POS systems.
Sensormatic detachers
Our assortment of Sensormatic detachers include POS compatibility, efficacy, and ease of use. To easily remove Sensormatic hard tags at the point of sale, Sensormatic Solutions offers a selection of motorised and manual tag detachers (POS). To fit practically any POS environment, sensormatic tag detachers come in a range of styles and versatile mounting options. This enables quick and efficient operation, increases throughput, and enhances the client checkout experience.
Sensormatic deactivators
Reliable deactivators with remarkable deactivation efficacy on active Sensormatic anti-theft labels are required to protect inventory and reduce false alerts at your exit. While Sensormatic countertop deactivators have a small footprint and are quick and easy to deactivate in any setting, Sensormatic integrated deactivators work with a variety of compatible scanners to provide a smooth and efficient checkout process. Additionally, Sensormatic Solutions offers portable options that make deactivating big, heavy items at the point of sale uncomplicated.
AM/ RF Labels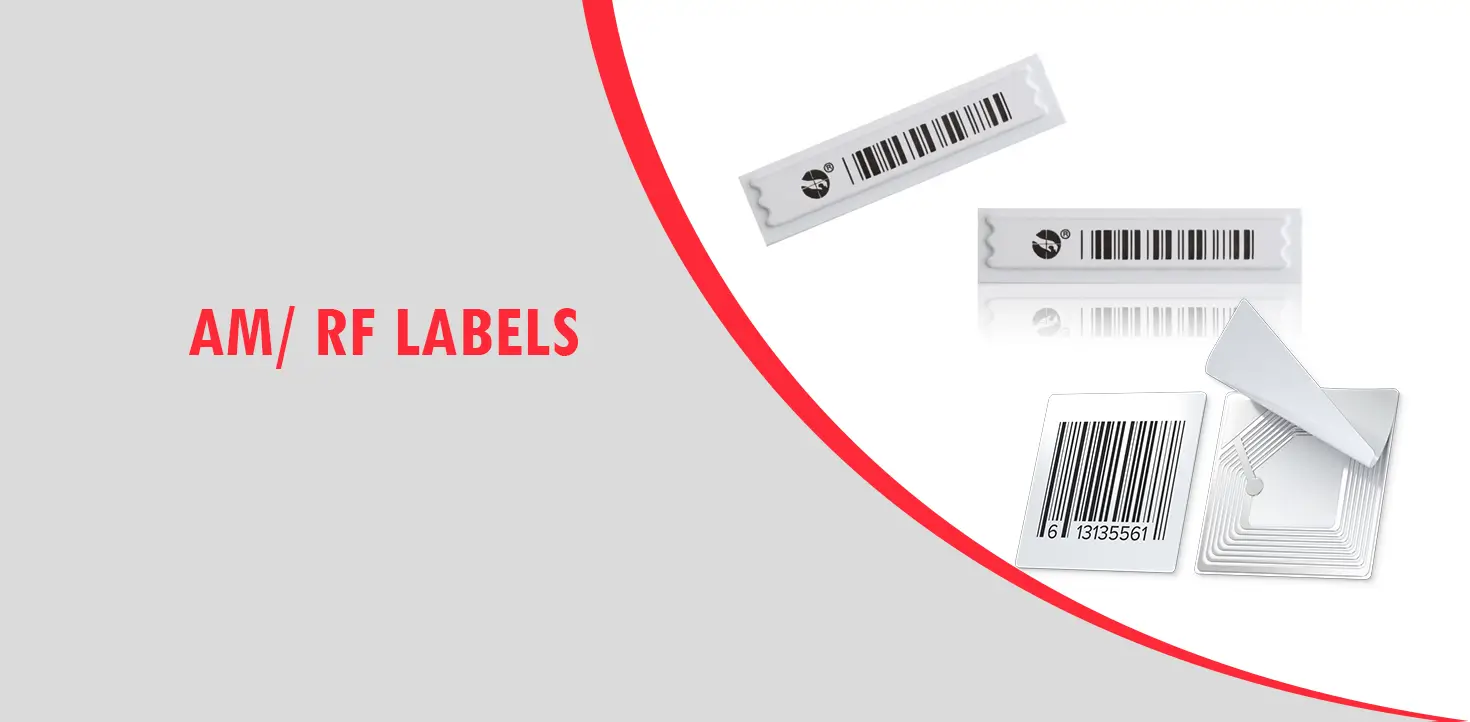 When it comes to electronic item monitoring for the purpose of protecting commodities, RF and AM are two crucial technologies that dominate. Both have been used for many years with great effectiveness to reduce retail shrink. Both systems rely on communication between an antenna, which is frequently positioned above or near a doorway, and security tags fastened to things. In essence, the tag or label receives a signal from the antenna and replies. The operating frequency, which is stated in Hertz, is the main difference between RF and AM. While AM (Acousto Magnetic) systems work at 58 kHz, which means a signal is sent out in pulses or bursts between 50 and 90 times per second, (RF) Radio Frequency or RF functions in a sweep at 8.2 MHz. Shops that offer a lot of packaged products typically make attractive candidates for RF EAS. This suggests that pharmacies, discount shops, supermarkets, and video stores are their primary customers. Due to the availability of several tag sizes and the potential to convert some RF pedestals to RFID, RF usage in clothing retailers has lately expanded. AM EAS is typically sold in large department stores, clothes stores, and hardware stores. Retailers who offer products with foil and metallic wrapping are also using it.
RF/AM Security tags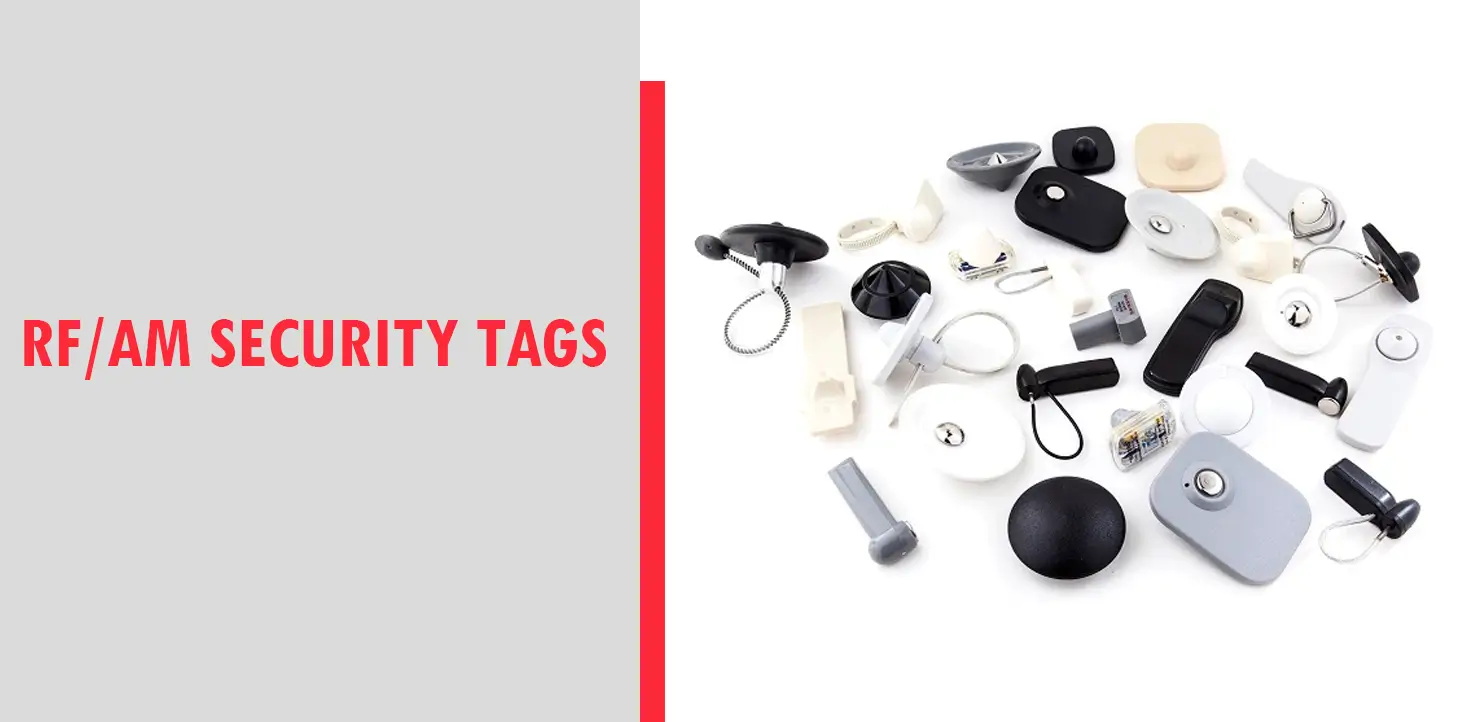 For general clothing, lightweight tags for baby wear and lingerie, and specialty tags like optical tags for sunglasses and other eyewear, golf club tags, sew-in tags for towels and robes, bottle tags for wine, champagne, and spirits, and lanyard tags for looping through handbags or shoes, we can offer a wide range of style, shape, colour, and weight options. The list goes on and on. Posinuae may offer dual frequency AM/RFID tags, as well as affordable source tagging hard tags and a range of safer alternatives for high-end goods being publicly stored. Posinuae can also supply source tagging hard tags for firms who want to tag their items at source.
The major provider of Point of Sale hardware devices, including touch screens, POS apps, and SUNMI POS systems, Infome Technologies is the parent company of POSINUAE. We are also the licenced distributor for ticket and ID badge printers, mobile computers, thermal printers, paging systems, barcode scanners, receipt printers, EAS & antitheft systems, and portable mobile printers.