SUNMI launches a new version of V2s with Dual Printing and 2D Scan Engine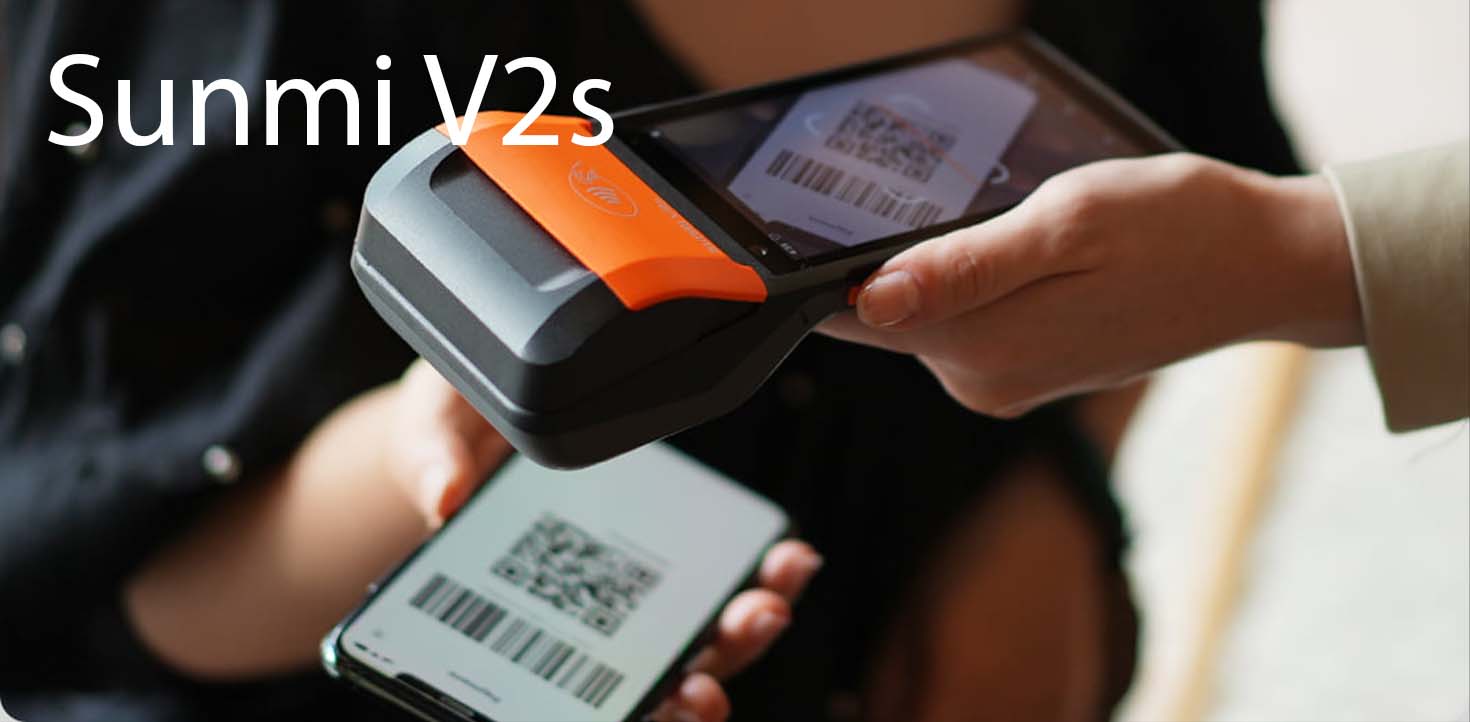 Sunmi launches their new Mobile Pos system Sunmi V2s. Buy Sunmi V2s in Dubai, Abu Dhabi, UAE At best Price with Infome Technologies. We are the leading Supplier of Sunmi.
V2s is the gadget that can handle it all: queue management, ordering, online order taking, checkout, and loyalty management. The big capacity battery ensures uninterrupted functioning for the duration of your shift, allowing you to get more done in less time. The variety of goods in a supermarket, as well as their shelf life, present additional problems to management. The V2s can eliminate the trouble of labeling and make the inventory process easier thanks to its 2D scan engine and label printing capabilities. V2s may assist with ticket verification at your venue. The V2s, which are fitted with a professional scan engine, can examine paper or mobile tickets, 2D or QR codes. Its sturdy body may be held with one hand, allowing you to continue to entertain the kids.
Aspect of Sunmi V2s
SUNMI OS - Specially customized for smartbusiness scenarios.
2D Scan Engine - Professional 2D scan engine toread 1D/2D barcodes.
Dual Printing - Support both receipt andlabel printing.
High Capacity Battery - Detachable 3500mAh 7.7V battery(equal to 7000mAh 3.85V)
Rubber Seals Protection - Rubber seals to protectagainst water, oil and dirt.
New SUNMI OS, Beyond itself.
All the advantages of the new SUNMI OS for a more efficient smartphone.To make switching between programmes easier, the running speed has been raised by up to 20% *, and application launch has been sped up by 15% *.
20% Running Speed
15% Application Startup Speed
54% CPU Enhancement
100% Memory Expansion
36% Battery Capacity
More highlights
NFC Membership management, and more. *Both Label & NFC, and Label & Scanner versions support NFC reading.
Front camera Expand your use of face recognition for scan to pay applications or employee authentication.
Extended interfaces and fiscal compliance To answer industry specific requirements, I2C, UART and USB hardware interfaces have been added. An application module card slot, protected by a dedicated cover is also built-in to comply with certain fiscal regulations.
More Stable strengthened protection.
Upgraded anti-drop protection Reinforced protection to resist 1.2m dropupgraded from 1.0m.
Intelligent battery management chip for extended battery life. The built-in intelligent chip is equipped with SUNMI's algorithm, capable of learning how intensive a user utilizes the battery, and provide customers withoptimal charging capacity, preventing overcharging to protect the battery and extend battery life.
Rubber seals protect against water, oil and dirt. Rubber seals added to the edges of the paper bin,charging port, and earphone port help prevent water,oil and dirt damages. Even in a restaurant with a lot ofoily smoke and water stains, it can protect the device forcontinuous and stable operations.